KTS Webinar #30: Voicing Intimate Sounds
March 27, 2021 @ 2:00 pm

-

6:00 pm

$10.00
Saturday, March 27, 2021
2:00 pm PST / 5:00 pm EST
To convert this meeting to your timezone, please visit: https://www.thetimezoneconverter.com/
Please join us on Saturday, March 27, at 2:00 p.m. PST for our third webinar of 2021, "Voicing Intimate Sounds" hosted by Ryan O'Shea (KTS-Certified) and Rachel Finley.
In this webinar, our presenters will discuss techniques for helping actors explore the voicing of intimate sounds. Using principles and practices from Intimacy Coordination, Fitzmaurice Voicework, and other trauma-informed modalities, the presenters will give practical tools for titrating the performers' experience from private exploration to public performance.
Ongoing Session Agreements (from Nicole Brewer's "Anti-Racist Theatre")
Speak from the I

Take Care of Yourself

Speak and Listen in Draft

Respect the Agenda but Hold it Lightly

All Truths are Valid

What's Learned Leaves, What's Shared Stays
If you have any questions about this webinar, please contact ktswebinars@gmail.com.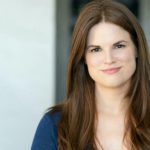 Ryan O'Shea
(she/her) is a Los Angeles-based voice and speech teacher, Certified in Knight-Thompson Speechwork and Fitzmaurice Voicework. Ryan has worked with everyone from performers to professional athletes and entrepreneurs of various backgrounds on voice, accents, on-camera presence, and the intersections in between. Ryan is the creator and host of the podcast, "Speaking Of…Conversations on Voice, Speech, and Identity with Ryan O'Shea." You can find more about Ryan at
www.voiceandspeechwithryan.com/
.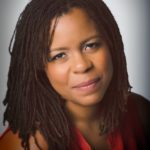 Rachel Finley, an Assistant Professor of Acting with a specialty in Voice and Speech at Arizona State University, is certified in Fitzmaurice Voicework.  Ms. Finley is a member of the board of Intimacy Coordinators of Color, a core collaborator in the founding of The Blueprint Artist, a BIPOC focused actor training organization, and an active accent coach, intimacy coordinator, director, and actor.
The Registration fee is $10 to cover hosting costs. 
All webinars are recorded. If you can't attend live, you can still register and watch at your convenience!
Once a month, every member of the KTS community is invited to connect, collaborate, and share all things KTS related.  If you have taken Experiencing Speech or have been introduced to fundamental Experiencing Speech practices, or if you are interested in this aspect of the work, this webinar is for you!  Your KTS questions, solutions, phobias, phenomena, details, observations, obsessions, and fancies are all invited to the conversation. Our aim for the Webinar Series is to keep us connected on a regular basis, sustain our KTS conversations, and strengthen our growing KTS community.
Our webinars were inspired by VASTA's forum on "Things that Work."
Wanna Lead a Webinar?
We welcome volunteer facilitators and lead presenters for our monthly webinars.  Is there a topic you would like to research and/or share your experience on? Would this be a useful line item on your CV?  Contact the KTS Webinar Series organizers Adi Cabral and Amani Dorn at ktswebinars@gmail.com or submit an application to schedule you as a KTS webinar facilitator.