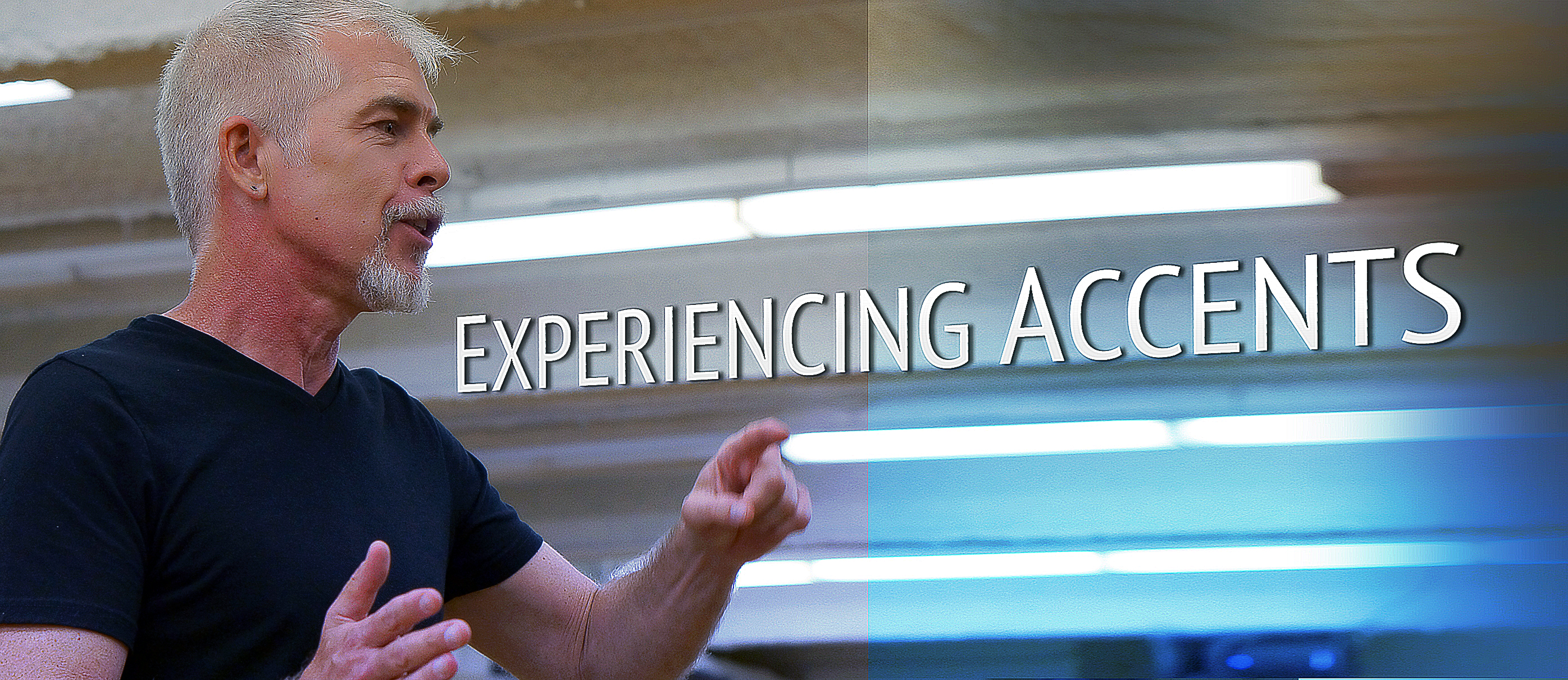 EXPERIENCING ACCENTS
This intensive six-day workshop, for actors, voice and speech teachers, clinicians, and voice/speech coaches, carries the innovative techniques of Speaking with Skill and the Experiencing Speech workshops into the acquisition of accents (or dialects). The physical focus of Knight-Thompson Speechwork allows actors and other professional voice users to learn accents much faster than with older techniques. Speakers using this approach can speak skillfully in the target accent, without exaggeration or self-consciousness. Experiencing Speech is a prerequisite.
---
PART ONE
Three days
Review of existing methods.
Exploring and shifting vocal tract posture.
Prosodic elements: intonation, rhythm, stress.
21st Century: the use of technology in accent research and pedagogy.
Writing it Down: phonetic notation of accents.
BREAK
We take a day off between the first and second parts. This is a chance to rest and process information, or to enjoy the pleasures of our host city.
PART TWO
Three days
Applying the skills: English RP, Cockney and Estuary accents.
Applying the skills: American Southern accents.
Applying the skills to other assorted accents from the USA, other English-speaking accents and "foreign accents."
Individual Accent Presentations
Each day will commence with a vocal warm-up.
---
Workshop Costs
VASTA Members  $800*
Non-members       $900
* if you're interested in repeating a workshop that you've already taken, contact us for special pricing deals.
In order to plan effectively for these workshops, it's important to have a clear sense of the commitment of potential participants. For that reason we ask for a deposit of $200 to secure your place in the workshop. This is due six weeks prior to the start of the workshop. The full payment is due three weeks prior to the start of the workshop. If your plans change, and you are unable to attend, we will refund any payment less $75 if you inform us ten days prior to the start of the workshop. After that date, however, no refunds are possible. Please plan accordingly.
---