1939 – 2013
Dudley was born in Rochester Minnesota, spent his early years in New Orleans Louisiana, and when his family moved to Middletown Connecticut, he came face to face with the everyday bias that people often hold against those whose accent sets them apart. He also gained a rich experience of the details of those differences and a fascination for the role voice and speech play in the actor's art.
He went on to study at Haverford College, and then at the Yale School of Drama where he earned an MFA in Acting. He was a founding member of the Long Wharf Theatre in New Haven, Connecticut, and he went on to have an extensive stage career including major roles with American Conservatory Theatre and Magic Theatre (San Francisco), Globe Theatre and La Jolla Playhouse (San Diego), Mark Taper Forum and Los Angeles Theatre Center, Colorado Shakespeare Festival (six seasons), Pennsylvania Shakespeare Festival, Connecticut Repertory Theatre, Utah Shakespearean Festival and Shakespeare Theatre of New Jersey, along with hundreds of roles in film, television, radio, and voice-over.
Alongside his acting work, Dudley maintained a career as voice, speech and text director for professional theatre, and as a professor in actor-training programs. He was among the first group of American voice teachers to study with Kristin Linklater, and subsequently he worked closely with Catherine Fitzmaurice, becoming an early teacher and advocate of her work.
He taught at the University of California, Irvine for 23 years, and during that period he worked to develop an approach to speech and accent work for actors that strove to leave behind the elitism that came with traditional methods.
His writing on these topics continues to have a significant impact on the field. He has published articles in journals and in the books The Vocal Vision, Standard Speech, and A World of Voice. His book Speaking with Skill was published in 2012, and served as an introduction to Knight-Thompson Speechwork for classrooms across the country.
On June 25th, 2013, walking home from rehearsal, on a beautiful cool night in Irvine, Dudley Knight was struck down by a heart attack. He died soon after without regaining consciousness. For those of us who knew and loved him, it is a consolation to know that his last night on this earth was so full of joy, and the comfort of being close to loved ones, and immersed in an exciting new project.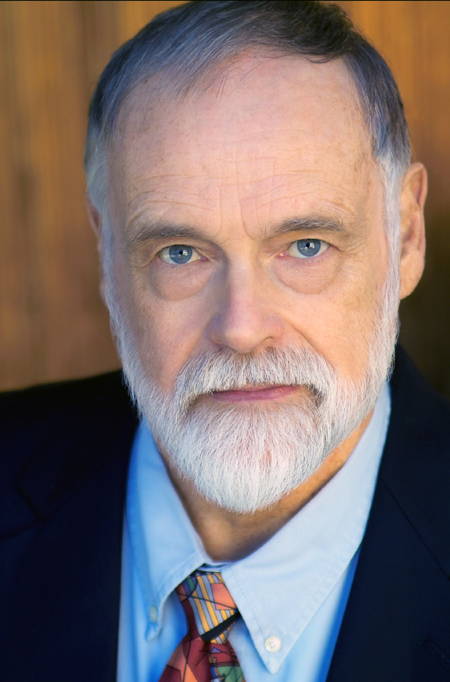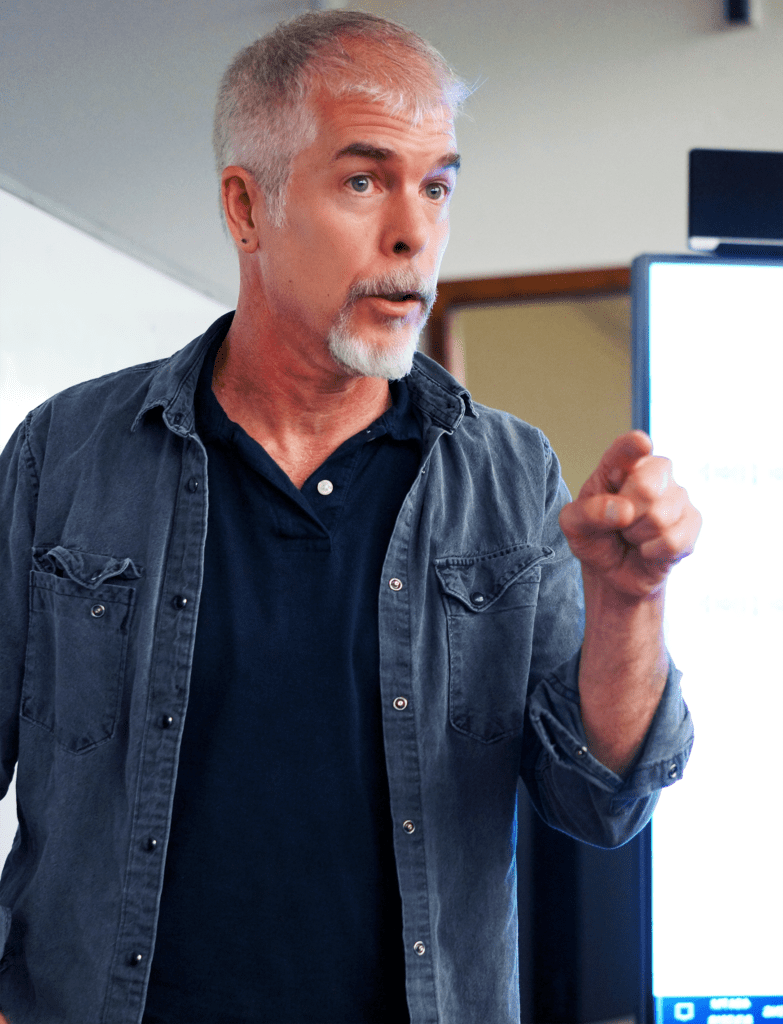 Philip Thompson
◌ Co-Founder
◌ Co-Director
(he/him)
Phil earned his MFA in Acting at the University of California, Irvine, where he had the good fortune to study with Robert Cohen, Jerzy Grotowski and others. Most significantly, however, he had the opportunity to work with Dudley, and what he learned from him was to be the foundation of everything that followed.
He took a position at UCI as a Lecturer in Acting and continued in that role until 1992 when he joined the faculty of the Ohio State University. While there, he taught voice, speech and acting, and soon took over as the head of the MFA Program in Acting.
He also began working as a voice, speech and text director for professional theatres such as the Cincinnati Playhouse in the Park, and The Utah Shakespeare. His work at the Utah Shakespeare Festival continues to this day. In addition to working on well over a hundred productions at the festival, he has served as head of voice and text since 2011.
In 2001, Phil returned to the UCI faculty to teach voice and speech alongside Dudley. He has served as head of the MFA program in Acting and the head of voice and speech.
He has served as President of the Voice and Speech Trainers Association (VASTA) as well as holding positions as a board member and Secretary. He also served on the Board of Directors for the University/Regional Theatre Association (U/RTA) from 2005 to 2007. Phil is a senior teacher of Fitzmaurice Voicework, and has frequently taught in the Fitzmaurice Certification Program.
In 2002 he and Dudley taught the first workshop in what would come to be called, through Dudley's generosity, Knight-Thompson Speechwork. He continues as Co-Director of KTS along with Andrea Caban.
Andrea Caban
◌ Co-Director
(she/they)
Andrea trained with Dudley and Phil during her graduate studies at UC Irvine. Upon graduation, she began her accent coaching business, using, and building on the work she had done in graduate school. Five years later, in 2012, she was invited to join the first ever KTS Teacher Certification Program. Once certified, Phil and Dudley invited her and her Cert One colleague Erik Singer to become part of the nascent organization that was Knight-Thompson Speechwork. Just one year later, upon Dudley's untimely passing, she and Erik were asked to take on larger roles in the organization, as Associate Directors, developing the pedagogy of accent teacher training, and growing the community of teachers certified in this work. They were designated as the first Master Teachers of KTS soon after. In 2017 Andrea began serving as Co-Director alongside Phil. In her years as Co-Director she has innovated the format of the KTS Teacher Certification Program, and recruited and mentored a diverse body of teachers based around the world. From 2019, she formed and lead the writing team for the KTS book Experiencing Speech: A Skills-Based, Panlingual Approach to Actor Training, published by Routledge in 2021. She then was mid-wife and Co-Author for the companion text, Experiencing Accents: A Knight-Thompson Speechwork Guide for Acting in Accent, Routledge 2023. Her personal mission of spreading KTS beyond the US has led to KTS being widely adopted at some of the most prestigious English-speaking drama schools in the world. KTS teachers are leading programs at NIDA, RADA, and Mountview among many others. Her next project is to fulfill the panlingual promise of the Experiencing Speech text and offer workshops and trainings in languages other than English. For more on their personal business and research interests, visit andreacaban.com.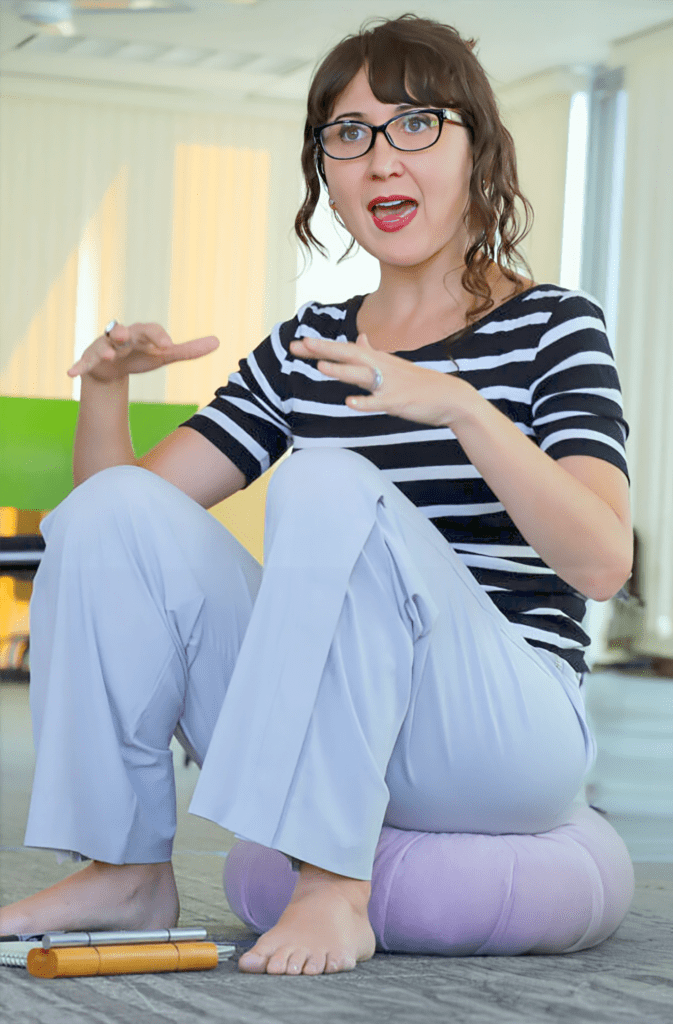 KTS Council
---
---
2023 Webinar Curators
---
---