KTS Webinar #29: Approaches to Teaching Foreign Language Accents
February 27, 2021 @ 5:00 pm

-

6:00 pm

$10.00
Saturday, February 27, 2021
5:00 pm PST / 8:00 pm EST
To convert this meeting to your timezone, please visit: https://www.thetimezoneconverter.com/
Please join us on Saturday, February 27, at 5:00 p.m. PST for our second webinar of 2021, "Approaches to Teaching Foreign Language Accents" hosted by Eliza Simpson (KTS-Certified), Jack Wallace, and Yusef Seevers.
In this webinar, our presenters will detail some of the techniques that they have found successful while coaching foreign language accents (both white and non-white). The presenters will each invite a bi-lingual actor/coach to interview and ask them about their experiences. They will then examine the techniques used in the industry while prioritizing the honest experience of each artist. The presenters will chat openly and honestly about their own blunders, seeking to de-stigmatize dialogue around mistakes and facilitate further discussion on how to avoid them.
Ongoing Session Agreements (from Nicole Brewer's "Anti-Racist Theatre")
Speak from the I

Take Care of Yourself

Speak and Listen in Draft

Respect the Agenda but Hold it Lightly

All Truths are Valid

What's Learned Leaves, What's Shared Stays
If you have any questions about this webinar, please contact ktswebinars@gmail.com.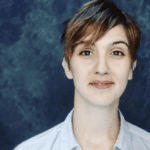 Eliza Simpson's recent dialect coach credits include Netflix's Tall Girl, the upcoming sequel to Fantastic Beasts, and Justin Chon's new film Blue Bayou with Alicia Vikander. Eliza is a dialect coach for production and private clients, as well as a certified teacher of Knight-Thompson Speechwork. She coaches performers from across the globe for film, TV, stage, voiceover, spokes-modeling, and corporate events. Eliza is a proud graduate of Rutgers University and a member of the Voice and Speech Trainers Association. When she's not on set or at rehearsal, she works in conjunction with acting conservatories like HB Studios, American Academy of Dramatic Arts, NYU, Rutgers, and the New School to assist actors in mastering accent skills. www.dialectsnow.com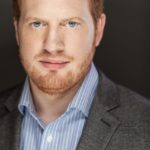 Accent Coach Jack Wallace is a professional dialect coach from England, currently based in Los Angeles who specializes in authentic accent preparation for actors and presenters. Jack is an in-demand accents expert for news outlets such as CNN, Entertainment Tonight!, Insider and Buzzfeed.  (His appearances with Buzzfeed have garnered over 8.5 million views.) Jack's clients have appeared in: Never Have I Ever, 13 Reasons Why, The Mandalorian, Westworld, Young Sheldon, Queen Sugar, Mission Impossible Rogue Nation, Big Little Lies, and many others. Formally trained at the Royal Birmingham Conservatoire in Professional Voice Practice, Jack draws from a strong technical knowledge of voice and speech and combines this with simple, tangible steps to help any actor arrive on set with a fully integrated, authentic accent perfect for their role.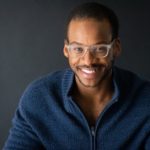 Yusef Seevers is a Detroit native, currently a Resident Artist at PCPA in California, and happy to be working in arts and wellness education. After receiving an MFA in Acting from Southern Methodist University, he harvested a passion for teaching and creating work that necessitates change in the voice and body.  He works as a facilitator, choreographer, voice coach, meditation guide, and actor. He has over 20 years of experience in west African dance and teaches movement and voice at youth shelters and to at-risk communities all over the country, especially in this virtual teaching revolution. Some of his recent and favorite acting credits include; Will Shakespeare in Shakespeare in Love, Algernon in Importance of Being Earnest, Fredrick Douglass in The Agitators, Sebastian in The Little Mermaid, and Belize in Angels in America.  For more updates and collaboration opportunities, you can connect with him on IG via @blackbassclef or LinkedIn.
The Registration fee is $10 to cover hosting costs. 
All webinars are recorded. If you can't attend live, you can still register and watch at your convenience!
Once a month, every member of the KTS community is invited to connect, collaborate, and share all things KTS related.  If you have taken Experiencing Speech or have been introduced to fundamental Experiencing Speech practices, or if you are interested in this aspect of the work, this webinar is for you!  Your KTS questions, solutions, phobias, phenomena, details, observations, obsessions, and fancies are all invited to the conversation. Our aim for the Webinar Series is to keep us connected on a regular basis, sustain our KTS conversations, and strengthen our growing KTS community.
Our webinars were inspired by VASTA's forum on "Things that Work."
Wanna Lead a Webinar?
We welcome volunteer facilitators and lead presenters for our monthly webinars.  Is there a topic you would like to research and/or share your experience on? Would this be a useful line item on your CV?  Contact the KTS Webinar Series organizers Adi Cabral and Amani Dorn at ktswebinars@gmail.com or submit an application to schedule you as a KTS webinar facilitator.
Related Events