PHONETICS INTENSIVE #11
May 29, 2019

-

May 31, 2019

$100.00 – $400.00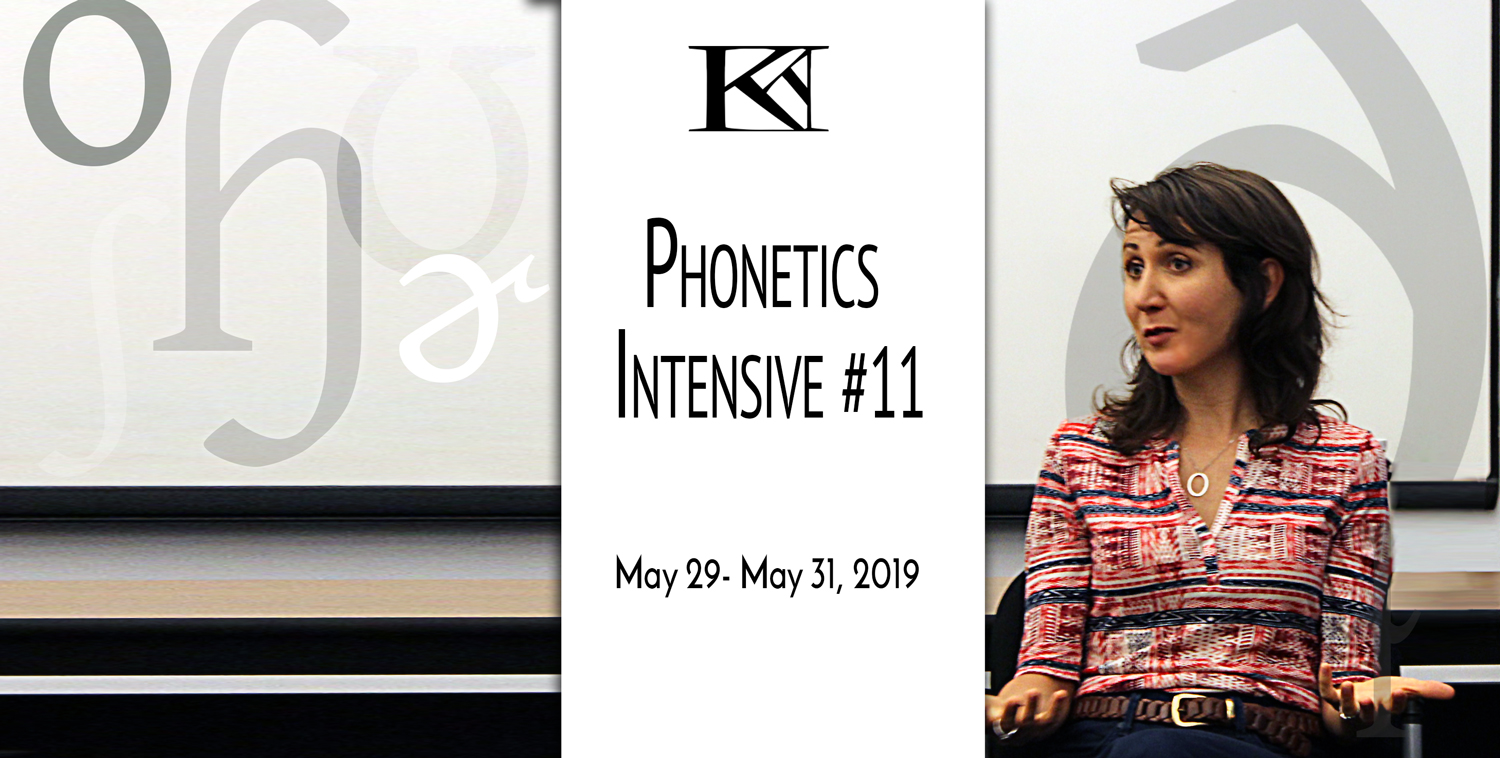 A Three-Day Intensive in Phonetic Transcription
With KTS Master Teacher Andrea Caban and Certified KTS Teacher Tyler Seiple
Join Master Teacher Andrea Caban and Certified KTS Teacher Tyler Seiple online for a Phonetics Intensive from May 29th to May 31st, 2019.
This course will be online only. All documents and audio materials will be shared through an online platform.
Click here for a full description of our Phonetics Intensive workshops.
Please note that Experiencing Speech is a prerequisite for the Phonetics Intensive.
The workshop will be held online through a video conferencing software. The days will run from 10:00am to 5:30pm PDT. Sunday's session will end at 4:00pm PDT . The total cost for the workshop is $400. Spots are limited. All questions to knightthompsonspeechwork@gmail.com.
Workshop Costs
$400
In order to plan effectively for these workshops, it's important to have a clear sense of the commitment of potential participants. For that reason we ask for a deposit of $100 to secure your place in the workshop 6 weeks prior to the start of the workshop on April 17th.
Related Events