KTS Webinar #47: Identity Affirming Voicework
August 27
@
12:00 pm
–
1:00 pm
On Sunday, the 27th of August at 11am PST/2pm EST/7pm BST. 
To convert this meeting to your time zone, click here.
Miranda Barnett (she/they) utilizes a holistic approach to identity affirming voicework, and will be sharing some access points for helping gender diverse individuals find their authentic voice through the KTS lens.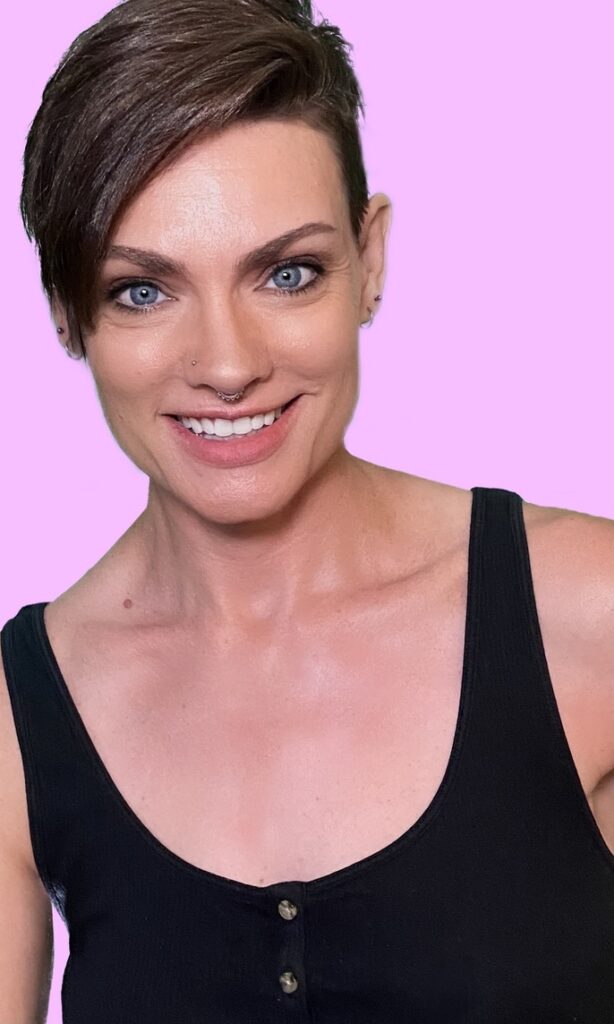 Metamorphosis Voice Training, owned and operated by Miranda Barnett, is a voice studio for the LGBTQIA+ community, helping individuals find their authentic voice with a holistic approach to identity affirming voice training. MVT centers the trans and gender nonconforming community and specializes in voice feminization.
Miranda Barnett (she/they), a native and current resident of Greenville, South Carolina, the land of the Cherokee, has over 20 years of experience as an actor, singer, educator, dialect coach, and speech trainer. In 2021, Miranda established Metamorphosis Voice Training to serve the Queer community in their local community and beyond.
To learn more, follow @mirandabarnett360 on Instagram, visit www.metamorphosisvoice.com or email Miranda directly at miranda@metamorphosisvoice.com. Consultations are always complimentary.
Registration for this webinar will be $10. Registration will close 24 hours prior to the event and participants will then receive Zoom link information. All registrants will also receive the recording and post-webinar survey after the meeting has ended and been processed.
If you have any questions about this space, please contact ktswebinars@gmail.com.