EXPERIENCING SPEECH #27 Online from Australia
July 6, 2020 @ 12:00 pm

-

July 12, 2020 @ 7:00 pm

$200.00 – $900.00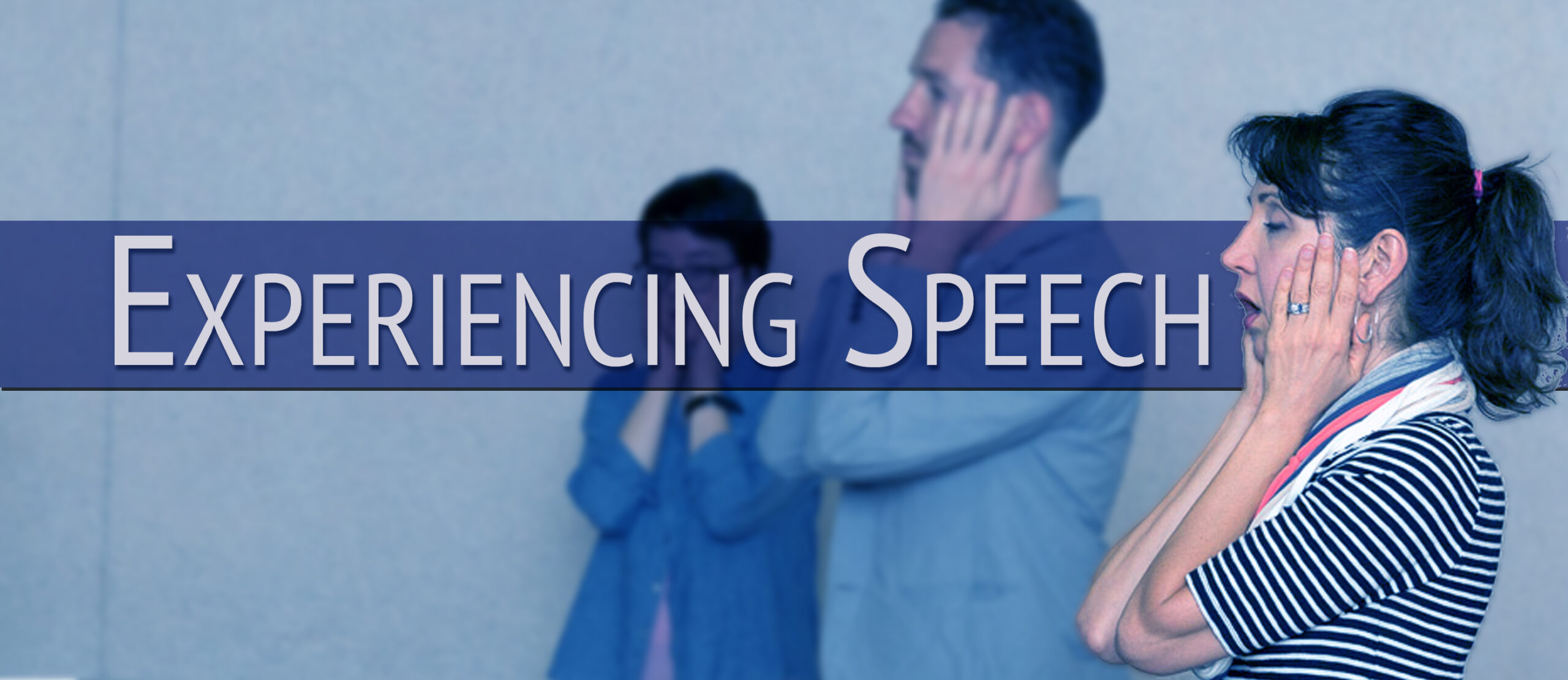 A Six-Day Online Workshop in:
the sounds of the world's languages
the physicality of speech actions
introducing descriptive phonetics
the skills of formal and informal speech
With Teachers Simon Masterton & Linda Nicholls-Gidley
July 6- 12, 2020, 12:00-7:00 Australian Eastern Standard Time.
That's 7:30am-2:30pm in Mumbai and Colombo;
10am-5pm in Singapore, Perth, Kuala Lumpur, Beijing, and Hong Kong;
11am-6pm in Seoul and Tokyo;
2-9pm in New Zealand.
There will be an hour-long daily meal break from 3:00 to 4:00pm AEST.
July 9th will be a day off.
All sessions will be recorded and shared with participants.
Click here for a full description of the workshop.
"[The KTS Teachers] were fantastic in leading the Online Version of Experiencing Speech. Both were brilliant in understanding our needs, as well as filling in any "gaps" we might have felt we would have missed from an in-person version. [They] covered all the bases of what we would have and could have wanted from an in-person workshop. As a bonus, by watching how they managed challenges, I learned how to effectively and easily teach online! Having all of our sessions recorded and accessible forever is an incredible gift, and I know I will be returning to it often to re-learn and make sure the nutrients of the sessions really sink in. I will be recommending KTS online or otherwise to anyone who might be interested in something like this. "
– Lydia Flock, London, England
---
---
Workshop Costs:
VASTA Members    

$800 USD*

ANY Union Members

$800 USD**

    

Non-members

$900 USD***
* Use the code "vasta" when checking out.
** Use the code "unionpride" when checking out.
*** If you're interested in repeating an "Experiencing…" workshop that you've already taken, add your name to the "re-taker" waitlist
here
. We will contact you two weeks prior to the start of the workshop to let you know if there is space for you and provide you with a discount code for 1/2 off the full price of the workshop (discounts cannot be combined).
---
There is also a PART ONE ONLY OPTION for $500 USD ($400 USD with union membership)!
This three-day session (Part One) focuses on:
Awareness and practice of precise articulation action
The physical actions that produce all the sounds of the world's languages—"Omnish"
Vocal Tract Posture—the articulatory basis for the sounds in accents and languages
This session will also prepare the participant for Part Two, which includes detailed phonetic transcription and an exploration of the skills of formal and informal speech. (No phonetic transcription will be used in Part One of the workshop.) Email knightthompsonspeechwork@gmail.com if interested in a PART ONE ONLY OPTION.
---
---
In order to plan effectively for these workshops, it's important to have a clear sense of the commitment of potential participants. For that reason we ask for a deposit of $200 USD to secure your place in the workshop. This is due six weeks prior to the start of the workshop, on May 25th, 2020. The full payment is due three weeks prior to the start of the workshop, on June 15th, 2020. If your plans change, and you are unable to attend, we will refund any payment less $75 USD if you inform us by June 22nd, 2020. After that date, however, no refunds are possible. Please plan accordingly.
---
---
Related Events