Webinar #39: The Neuro-Inclusive Pedagogical Approach – the Why and the How
May 21, 2022
@
11:00 am
–
12:00 pm
Voice, text, and dialect coaches Salvatore Sorce and Katherine Heath will discuss neurodivergence and offer strategies to work towards a Neuro-Inclusive practice. In this webinar, participants will gain an understanding of specific areas of neurodivergence; identify particular characteristics one might see in a neuro-divergent student; and embrace a neuro-inclusive pedagogical approach. Attendees will be asked to engage in a short Q&A and share findings.
On Saturday May 21st at 11am PST/2pm EST/7pm GMT.
Registration for this webinar will be $10. This webinar will be recorded, so if you can't attend live, you can still register and watch at your convenience.
To convert this meeting to your time zone, click here.
Registrants will receive Zoom link information 24 hours prior to the event. All registrants will also receive the recording and post-webinar survey after the meeting has ended and been processed.
Session Agreements:
From Nicole Brewer's "Anti-Racist Theatre"

Speak from the I
Take Care of Yourself
Speak and Listen in Draft
Respect the Agenda, but Hold it Lightly
All Truths are Valid
What is learned, leaves. What is shared, stays.
If you have any questions about this space, please contact ktswebinars@gmail.com.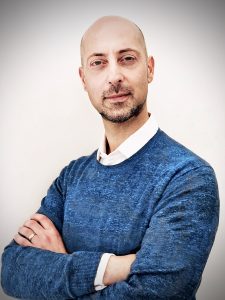 Salvatore Sorce and Katherine Heath are Voice, Text and Dialect coaches working across UK drama schools, and the theatre, television and film industry. Salvatore and Katherine originally trained as actors at the Bristol Old Vic Theatre School and the Royal Academy of Dramatic Art respectively before working extensively in the industry. They met at the Royal Central School of Speech and Drama where they both studied on the MA and MFA programme in Voice Studies. Each chose to research teaching strategies for the neurodiverse (Dyslexia/ Dyspraxia/ AD(H)D) professional actor and acting student and made this their dissertation focus. Both practitioners have now embedded their research into their practice to aid the marginalised learner in voice, accent and acting work.