PHONETICS INTENSIVE Australia #2
January 3, 2022 @ 12:00 pm

-

January 5, 2022 @ 7:00 pm

$100.00 – $350.00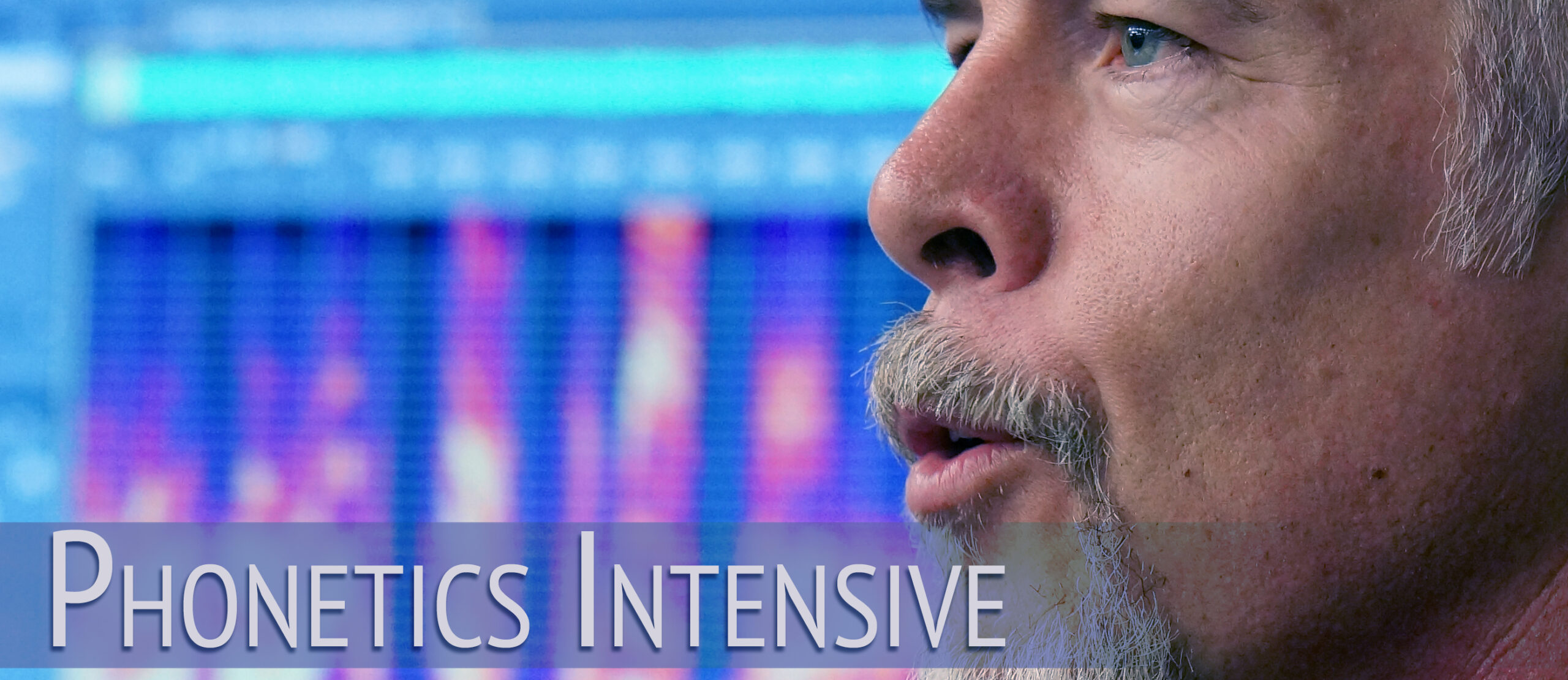 A Three-Day Online Intensive in Phonetic Transcription
With Certified Teachers Simon Masterton & Linda Nicholls-Gidley
January 3rd-5th, 2021, 12:00-7:00pm Australian Eastern Daylight Time.
That's 6:30am-1:30pm in Mumbai and Colombo;
9am-4pm in Singapore, Perth, Kuala Lumpur, Beijing, and Hong Kong;
10am-5pm in Seoul and Tokyo;
2-9pm in New Zealand;
1am-8am in London;
8pm-3am in New York.
There will be a daily meal break from 3:00 to 4:00pm AEDT.
This course will be online only. All documents and audio materials will be shared through an online platform. All sessions will be recorded and shared with participants.
Click here for a full description of our Phonetics Intensive workshops. The full registration fee is $450 USD.
Please note that Experiencing Speech is a prerequisite for the Phonetics Intensive.
*If you have already taken the Phonetics Intensive and are interested in re-taking it, add your name to the "re-taker" waitlist here. We will contact you two weeks prior to the start of the workshop to let you know if there is space for you.
Deadlines
In order to plan effectively for these workshops, it's important to have a clear sense of the commitment of potential participants. For that reason we ask for a deposit of $100 USD to secure your place in the workshop. This is due six weeks prior to the start of the workshop, on November 22nd, 2021. The full payment is due three weeks prior to the start of the workshop, on December 13th, 2021. If your plans change, and you are unable to attend, we will refund any payment less $75 USD if you inform us by December 20th, 2021. After that date, however, no refunds are possible. Please plan accordingly.
Related Events