KTS Webinar #44 Acting in Accent: Strategies for Embodying the Role
April 30
@
6:00 pm
–
7:00 pm
On Sunday, 30th of April at 10am PST/1pm EST/6pm BST. 
Join Allegra Ritchie and Matt Koenig as they discuss techniques and strategies for helping actors embody accents while acting. Using principles and practices from Knight-Thompson Speechwork, Stanislavsky's teachings, improvisation, and animal sounds, the presenters will offer practical tools to help performers think creatively about their accent in relation to their roles and approaches to playfully explore. 
To convert this meeting to your time zone, click here.
Registration for this webinar will be $10. Registration will close 24 hours prior to the event and participants will then receive Zoom link information. All registrants will also receive the recording and post-webinar survey after the meeting has ended and been processed.
If you have any questions about this, please contact: kts-webinars@googlegroups.com
Matt Koenig is an Assistant Professor of Theatre at Baldwin-Wallace University in Berea, OH. As an actor he has worked at Utah Shakespeare Festival, Idaho Shakespeare Festival, Great Lakes Theatre, Florida Studio Theatre, PCPA, etc. Matt holds an MFA from UC Irvine where he studied Fitzmaurice Voicework and is a certified teacher of Knight-Thompson Speechwork.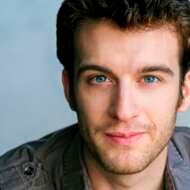 Allegra Ritchie (she/her) is an Assistant Teaching Professor of Voice and Speech at the Penn State School of Theatre. Allegra has worked as a voice, text, and accent coach for the California Repertory Theatre and Penn State's Center Stage, and served as a workshop and administrative assistant for the Knight-Thompson Speechwork teacher training program. She holds a BA in Sociology and Anthropology from the University of Puget Sound, an MFA in Acting and Theatre Arts from CSU Long Beach, and she is a certified teacher of Knight-Thompson Speechwork.