KTS Webinar #43: Creating and Coaching Conlangs and Conlects
March 26
@
6:00 pm
–
7:00 pm
London
Conlangs (constructed languages) and Conlects (constructed dialects) appear to be here to stay in the mediated universes of fantasy, space opera, and science fiction. Our panel— Keith Higinbotham, Marina Tyndall, Marion Déprez, and Eric Armstrong—discusses their experiences of creating, designing, coaching, and team-coaching languages and accents built-to-order. They'll address the challenges of building a language/lect that no one has ever heard before, with sounds that may be unfamiliar in the mouths of the actors and point out some of the pitfalls they've tried to avoid along the route. Even made-up accents live in a cultural context, so they'll share their thoughts on how to deal with the on- and offset "politics" of how best to position our work. Together, our coaches will explore strategies for counteracting, and sometimes embracing, the gravitational pull of the familiar while trying to boldly go where no language/accent has gone before. (Cue the theremin music!)
On Sunday, 26th of March at 10am PST/1pm EST/6pm GMT.
To convert this meeting to your time zone, click here.
Registration for this webinar will be $10. Registration will close 24 hours prior to the event and participants will then receive Zoom link information. All registrants will also receive the recording and post-webinar survey after the meeting has ended and been processed.
If you have any questions about this space, please contact ktswebinars@gmail.com.
Eric Armstrong is Chair of the Department of Theatre & Performance at Toronto's York University, where teaches voice, speech, accents, and text in the Acting & Performance program; he has taught full-time in universities for 29 years in the US and Canada. His professional practice focuses on accent coaching/design, with numerous credits on award-winning theatre, television and film productions, including designing and coaching the Belter accent and language for Prime Video's The Expanse. His Open Educational Resource, Lexical Sets for Actors bit.ly/lexsets4actorsis available for FREE to support your teaching and coaching.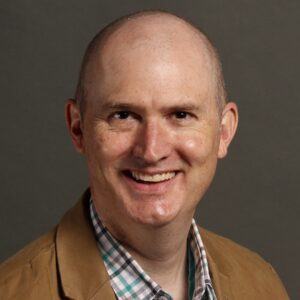 Keith Higinbotham is a freelance accent and voice coach with an MFA in Voice Studies from the Royal Central School of Speech and Drama where his thesis explored accent creation for fantasy worlds. Keith regularly teaches at some of London's leading drama schools whilst running a successful private coaching business. He has provided accent and dialect coaching on a number of stage shows and has begun his foray into the world of TV. Alongside accent coaching, Keith is a voice and movement director for video games and is currently working on a AAA project.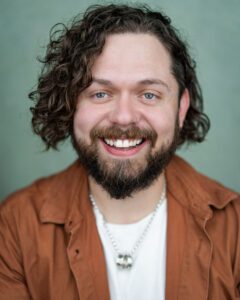 Marina Tyndall is a freelance voice and dialect coach based in London and trained at Royal Central School of Speech and Drama. Recent TV coaching projects include Star Wars: Andor, Killing Eve, Interview With The Vampire,Line of Duty, This England, Gangs of London, and Honour. Film projects include Murder On The Orient Express, Tenet, Rogue One, Firebrand, Death On The Nile, The Rhythm Section, A Haunting In Venice (2024), Inferno, Mindhorn, and Burnt.
Marion Déprez is an experienced teacher and became a French language coach for the film industry. A graduate in French from the university of La Sorbonne, Paris IV, she worked for over 10 years teaching French as a foreign language, specialising in pronunciation. Déprez's work for films comprises of coaching actors in acting in French. She also translates lines in realistic conversational French (or historically accurate) and provides alternative versions with suitable phonetics to specific actors. Marion moved to the UK in 2005 to complete a Master I and a diploma from La Sorbonne in French as a foreign language. She then trained in London as a performer and director in Jacques Lecoq School of Physical Theatre and started a career as an actress/ director and a French teacher. She has designed a pronunciation course for Sussex University and is developing an online French pronunciation course.