KTS Webinar #31: A Brave Space
April 17, 2021 @ 12:00 pm

-

1:30 pm

Free
FREE
Saturday, April 17, 2021
12:00 pm PDT / 3:00 pm EDT
To convert this meeting to your timezone, please visit: https://www.thetimezoneconverter.com/
This webinar is for self-identified White voice and speech trainers and professionals to discuss, brainstorm, and problem-solve ways of bringing inclusive and anti-racist practices into their work. This space will be held by KTS Teachers Erik Singer and Kristi Dana. With 90 minutes reserved, we invite our fellow voice and speech enthusiasts of all backgrounds to join in brave conversations about identity-conscious approaches to voice and speech training in a space where we won't rely on the emotional labor of BIPOC voices to educate us. Utilizing the communication guidelines for a Brave Space designed by AWARE-LA (Alliance of White Anti-Racists Everywhere), we invite attendees to submit questions for discussion to ktswebinars@gmail.com. These questions will be anonymously added to the "Ask It Basket" and then posited to the group as discussion prompts. This webinar will NOT be recorded.
Session Agreements:
From Nicole Brewer's "Anti-Racist Theatre"

Speak from the I

Take Care of Yourself

Speak and Listen in Draft

Respect the Agenda, but Hold it Lightly

All Truths are Valid

What is learned, leaves. What is shared, stays.

From AWARE-LA

Own your intentions and your impacts

Recognize your privileges

Actively listen

Additional Agreements
If you have any questions about this space, please contact ktswebinars@gmail.com.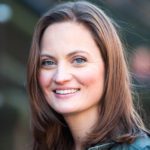 Kristi Dana is an Assistant Professor of Voice and Speech in the Division of Theatre at Southern Methodist University. She is a Certified teacher of mVm Miller Voice Method ® and Knight-Thompson Speechwork, and holds a Certificate of Completion from the Michael Chekhov Association (MICHA). As Director of mVm, she oversees its teacher certification program. Her research on "Vocal Transparency" focuses on the integration of the mVm Miller Voice Method and Michael Chekhov Acting Technique. Kristi is an active member of the Voice and Speech Trainers Association (VASTA), serving on the Board of Directors (2018 – 2021). She is an Equity actor and works regularly as a performer in Dallas, Texas. Recent credits include Alabaster by Audrey Cefaly at Kitchen Dog Theater, Red Chariot by Gordon Dahlquist at Undermain Theatre, and so go the ghosts of mexico, part 3, by Matthew Paul Olmos at Undermain Theatre. Previous faculty appointments include Yale Summer Conservatory for Actors, Penn State University, Brooklyn College/CUNY, and Long Island University/Post.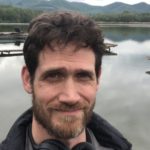 Erik Singer is a dialect coach for film and television. Recent work includes Terminator: Dark Fate, Barry Levinson's Harry Haft, starring Ben Foster, Disney's live-action Mulan, Sia's debut feature Music, and Baz Luhrmann's Elvis biopic. His Webby award-winning videos for Wired discussing accent work in films have been viewed over sixty million times.
There is no registration fee for this meeting. Future webinars will have a $10 registration fee to cover hosting costs.
In order to maintain the safety and privacy of the attendees of this webinar, we will not record this meeting. All other webinars are recorded, so, if you can't attend live, you can still register and watch at your convenience!
Once a month, every member of the KTS community is invited to connect, collaborate, and share all things KTS related.  If you have taken Experiencing Speech or have been introduced to fundamental Experiencing Speech practices, or if you are interested in this aspect of the work, this webinar is for you!  Your KTS questions, solutions, phobias, phenomena, details, observations, obsessions, and fancies are all invited to the conversation. Our aim for the Webinar Series is to keep us connected on a regular basis, sustain our KTS conversations, and strengthen our growing KTS community.
Our webinars were inspired by VASTA's forum on "Things that Work."
Wanna Lead a Webinar?
We welcome volunteer facilitators and lead presenters for our monthly webinars.  Is there a topic you would like to research and/or share your experience on? Would this be a useful line item on your CV?  Contact the KTS Webinar Series organizers Adi Cabral and Amani Dorn at ktswebinars@gmail.com or submit an application to schedule you as a KTS webinar facilitator.
Related Events