PRONUNCIATION INTENSIVE #3
July 29
@
8:00 am
–
July 31
@
3:00 pm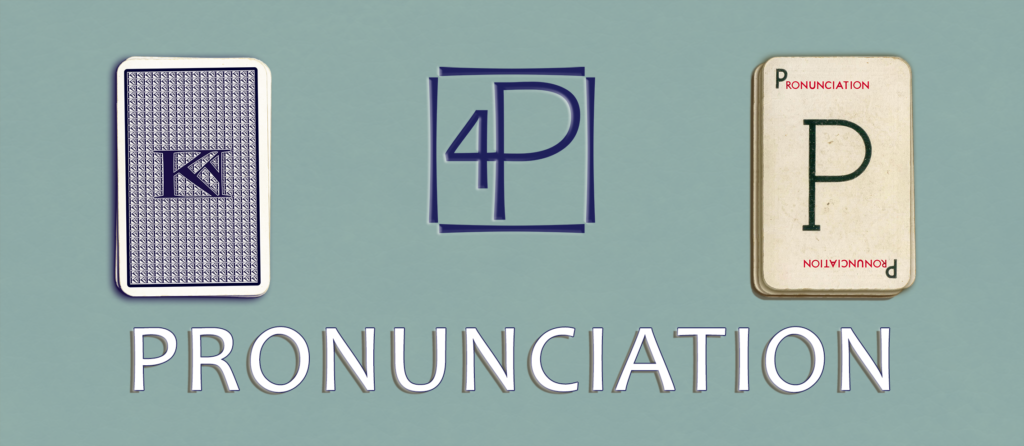 A Three-Day Online Intensive in Lexical Sets
A 4P Workshop
With KTS Teachers Siobhan Doherty & Tyler Seiple
July 29th-31st, 2022, 8:00am-3:00pm Pacific Time.
There will be a daily meal break from 11:00am to 12:00pm Pacific.
The Pronunciation Intensive is an exploration of the philosophy, structure, and usage of J.C. Wells' lexical sets within the context of Knight-Thompson Speechwork. Open to anyone who has taken Experiencing Accents, this workshop is designed to further familiarize participants with the application of the lexical sets to accent work and to tackle ambiguities around their use through play, practice, and community skill-building. Participants of all experience levels are welcome, from those seeking to expand their teaching strategies as well as those wanting to deepen their own understanding of how to use the lexical sets.
This course will be online only. All documents and audio materials will be shared through an online platform. All sessions will be recorded and shared with participants.
The full registration fee is $400 USD.
Please note that Experiencing Accents is a prerequisite for this workshop.
Deadlines
In order to plan effectively for these workshops, it's important to have a clear sense of the commitment of potential participants. For that reason we ask for a deposit of $100 USD to secure your place in the workshop. This is due six weeks prior to the start of the workshop, on June 17th, 2022. The full payment is due three weeks prior to the start of the workshop, on July 8th, 2022. If your plans change, and you are unable to attend, we will refund any payment less $75 USD if you inform us by July 15th, 2022. After that date, however, no refunds are possible. Please plan accordingly.